Our Values – GQS Compliance
For us at Global Quality Sports, compliance is not an abstract concept. This means that we observe our own self-defined code of honour with clear guidelines and instructions. We bear a special responsibility to athletes, associations and sports enthusiasts the world over, and we are aware of our role. Each of our employees is responsible for observing these principles and the compliance guidelines.
A few important points: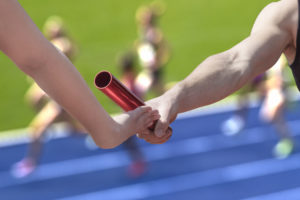 GQS considers itself an independent service provider
Responsibility for the effectiveness and reputation of the fight against doping
Prohibition of discrimination
Incorruptibility and prohibition of undue advantage
Confidentiality of information and data protection
Obligation to maintain confidentiality beyond the working relationship
The principle of sustainable personnel development
Respect and responsibility toward athletes
Code of Ethics
Under GQS Compliance, all employees are committed to a common code of ethics. Objectivity, independence and reliability are the top priorities of our work. When performing his or her duties, every employee ensures that his or her actions conform to the applicable principles, codes and guidelines of the fight against doping. Everything we do, we do for clean sports.